Referring a
patient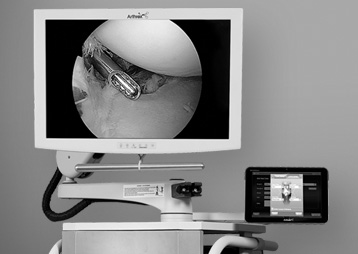 Skylos Sports Medicine does not require a client to have a referral from a primary care veterinarian. Clients can schedule a new consult directly with us via the online submission form on the website.  Our Referral Coordinators are available weekdays from 8:00am-6:00pm.
If you would like to discuss the case prior to the patient's consult, please notify the Client Coordinator when the referral is made. You can also request an estimate of possible costs to share with your client. Clients should be advised that this estimate is based on our experience with patients presenting with similar symptoms, but that the needs of individual patients may vary. A more specific estimate will be provided to your client during the consultation visit.
We will contact your hospital staff once the appointment has been scheduled to request patient medical record, including lab tests and radiographs.
Emergency Referrals:
Skylos Sports Medicine will make every effort to accommodate emergency patients. If we are unable to meet the expectations or needs of the client in an appropriate time frame, we can help with case management over the phone or offer alternative referral options.
Open
Communication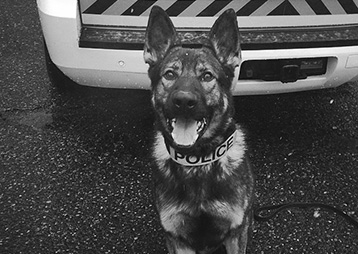 A referring veterinarian can expect a fax or email summary of our findings from our evaluation within 48 hours for most cases depending on pending tests. All blood work and radiology reports will also be included. Radiographs will be sent upon request. If the diagnosis of the patient differs significantly from the condition for which it was referred or the case is unusual in nature, then you will be contacted by phone. We also strongly encourage you to call regarding any case of interest. We are always willing to talk over the phone.
If surgery is performed, a summary letter/discharge instructions will be emailed/faxed following discharge of the patient from our hospital.
If re-evaluation is necessary, determination of where the patient follow-up will occur is based on the nature of the follow-up needed, your preference and the preference of the client.
Case
Assistance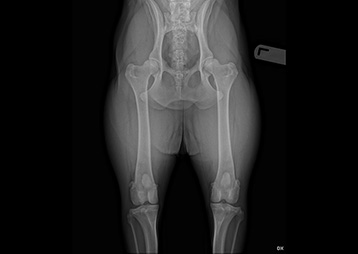 We offer case assistance free of charge for any of your patients, whether you are planning to refer the patient or not. One of our veterinarians will try to return your call or respond to your email the same day. Calls are often returned late in the day or evening. If you are calling about a situation you feel is an emergency, please advise us and your call will be returned as soon as possible.  Please try to provide the best phone number to reach you at directly, direct extension, cell phone, etc.
Requests for assistance involving radiographs should be sent with a brief history via the online form below by the primary care veterinarian. Digital radiographs should be uploaded via this portal.
While radiographs may be reviewed by Skylos as part of a case consultation, please keep in mind that our surgeons are not radiologists and cannot provide a formal radiographic interpretation for inclusion in a patient file. Primary care veterinarians are encouraged to use our Teleradiology Group partner, TallGrass Veterinary Imaging.