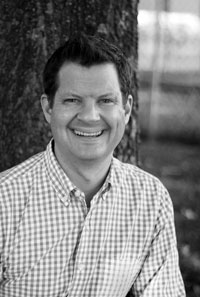 Dr. Owen Fink is board certified by the American College of Veterinary Surgeons. He received a BS in Physics from Brown University and a DVM degree from the University of Georgia College of Veterinary Medicine. Dr. Fink completed a small animal rotating internship at the University of Pennsylvania, then worked as an emergency veterinarian before completing his small animal surgical residency at the University of Pennsylvania. Most recently, Dr. Fink was a staff surgeon for the Blue Pearl Veterinary Partners Network until joining the Skylos team.
Dr. Fink shares the Skylos passion for minimally invasive surgery and fracture repair. Parlaying a background in physics and architecture into an appreciation for the "hows" and "whys" of musculoskeletal systems, Dr. Fink enjoys creating and working with 3D printed bone models as hands-on tools to aid in the surgical planning and management of difficult fractures, angular limb deformity corrections, and orthopedic oncology. His published articles include topics on assessing the learning curves of surgical procedures; this interest in how people acquire knowledge, combined with his excitement for figuring out how things work, makes Dr. Fink an excellent educator. He takes his time with each patient and engages each client to ensure a full understanding of the diagnosis and the treatment options, as well as the client's involvement with every step of the process.
Dr. Fink enjoys spending his spare time with his wife, son, and their two Boston Terriers, Daisy and Mr. Gibbs. An amateur artist, he recently had an original piece published on the cover of the Journal of the American Veterinary Medical Association. Dr. Fink is also an enthusiastic music fan, with a personal repertoire that includes blues guitar and Irish fiddle tunes.