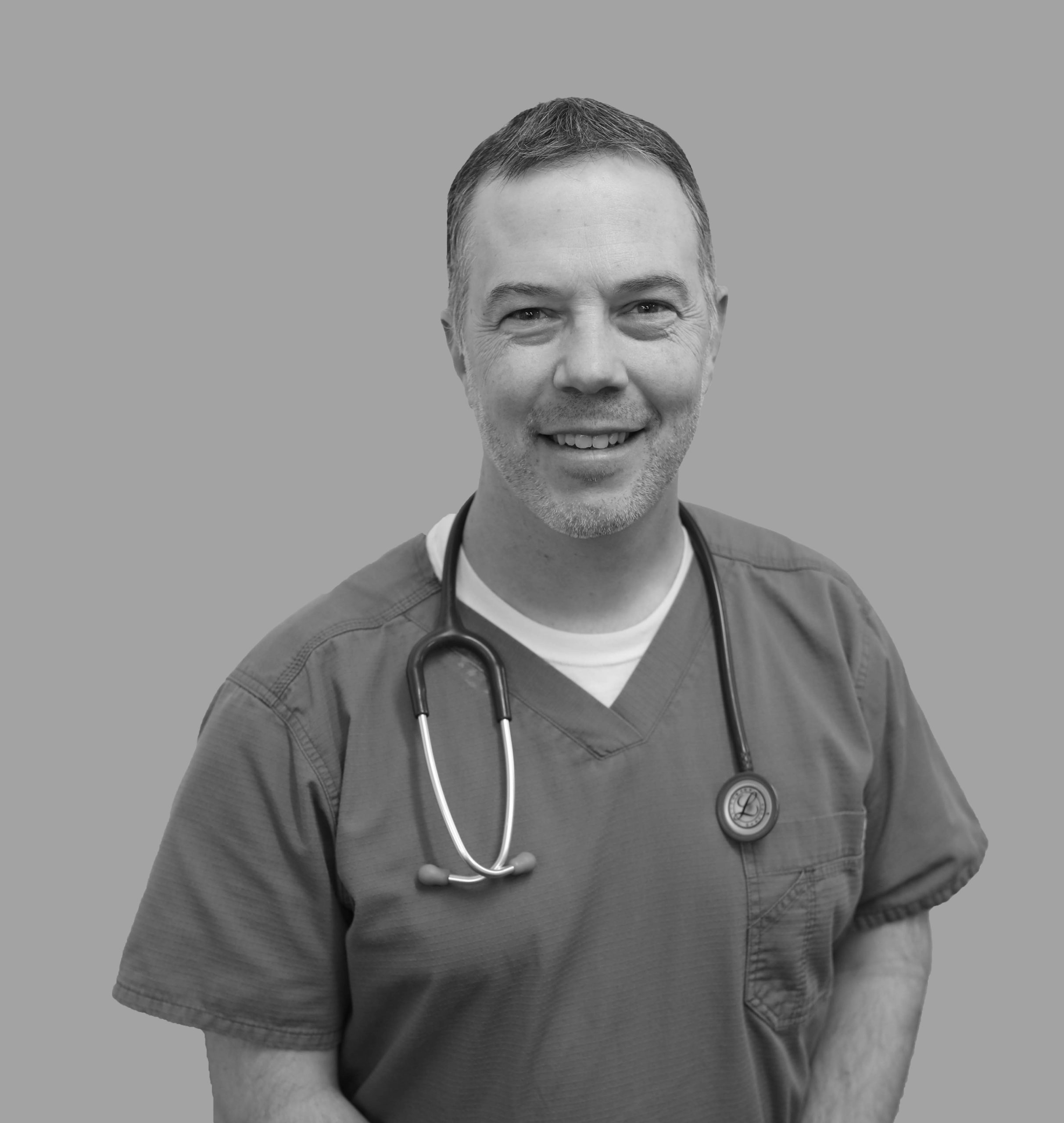 Dr. Sean Kennedy is board certified by the American College of Veterinary Surgeons. He received a Bachelor of Arts degree in Animal Science from the University of New Hampshire, and graduated from the Cummings School of Veterinary Medicine at Tufts University. While at Tufts, he was inducted into the Phi Zeta National Honor Society. Following graduation, Dr. Kennedy completed an internship at Angell Memorial Hospital in Boston and followed this with his formal surgical training at Cornell University College of Veterinary Medicine. Upon completion of his surgical residency, Dr. Kennedy practiced in Towson for 13 years as a staff surgeon at Chesapeake Veterinary Surgical Specialists prior to moving to New England to be close to family. Dr. Kennedy served as Chief of Surgery at Southern New Hampshire Veterinary Referral Hospital for 3 years. When Dr. Kennedy decided to locate back to his 'second home' here in Maryland and pursue his passion for orthopedic surgery, he joined the Skylos Sports Medicine team.
Dr. Kennedy grew up in a family of carpenters, mechanics and teachers. He received his first tool box at the age of six, and developed a passion for taking things apart to understand not only how they work but–perhaps more importantly–how to fix them when they break. His love of animals and teaching, combined with his passion for working with his hands and restoring function, led him to veterinary surgery.
Dr. Kennedy enjoys developing relationships with both his patients and their human companions. He treats every patient as an individual and strives to always meet the expectations of the client. Areas of special interest for Dr. Kennedy include stifle surgery, orthopedic oncology, and fracture/trauma surgery. He currently instructs workshops on fracture repair and locking plate technology for Orthomed, an international implant manufacturer
During the process of relocating to Frederick, Dr. Kennedy began converting his garage into a workshop in hopes of completing the restoration of his 1983 Jeep CJ8 pickup. He shares his home with a lovable and high-energy Jack Russell/Beagle mix named Obi. Dr. Kennedy is an all-seasons outdoor enthusiast and enjoys hiking, camping, rock climbing, scuba diving, and snow skiing in his spare time.